Transport service to/from the Canary Islands
Las Palmas, Tenerife and Minor Islands
24 hours
Daily departures
LCL weekly service

Departures from Madrid on Friday afternoon arrive on Monday in Tenerife and Las Palmas: 3/4 DAYS SERVICE. (E.g.: Any cargo arriving from anywhere in Europe at our Madrid warehouse at noon on Friday, duly prealerted, will make the LCL 3/4 DAYS SERVICE TO Las Palmas and Tenerife.
Other departures from: Barcelona, Valencia, Alicante, Bilbao, Seville.
Service: north and south bound.
STANDARD: 20″, 40″
HIGH CUBE: 20″, 40″, 45″
OPEN TOP: 20″, 40″, 45″
FLAT RACK: 20″, 40″, 42.5″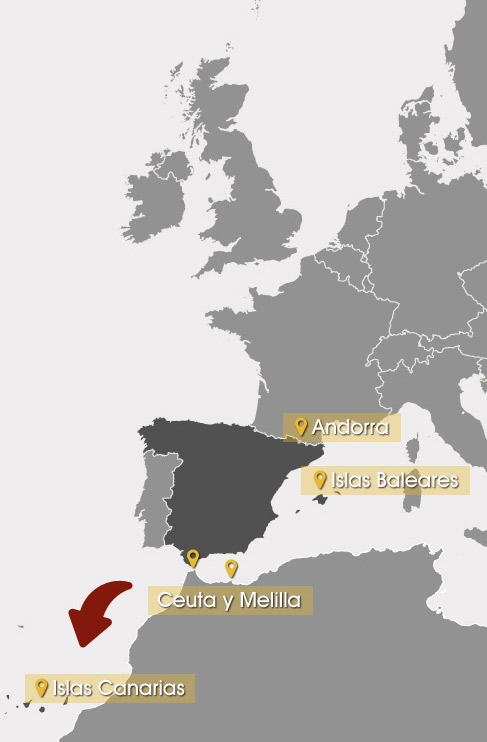 NOTE: The Canary Islands have special EEC status REQUIRING CUSTOMS CLEARANCE PROCEDURES.
Other destinations outside mainland Spain
Service to/from Balearic Islands (Mallorca, Menorca and Ibiza)
Airfreight: 24 hours
Seafreight: 48 hours
Service to Ceuta and Melilla, Spanish provinces in North Africa
Deliveries in 48/72 hours via Malaga and Algeciras
Deliveries in 48 hours from Madrid and Barcelona